Style# 3000
ADULT 3 PLY CLOTH FACE MASK (non medical grade)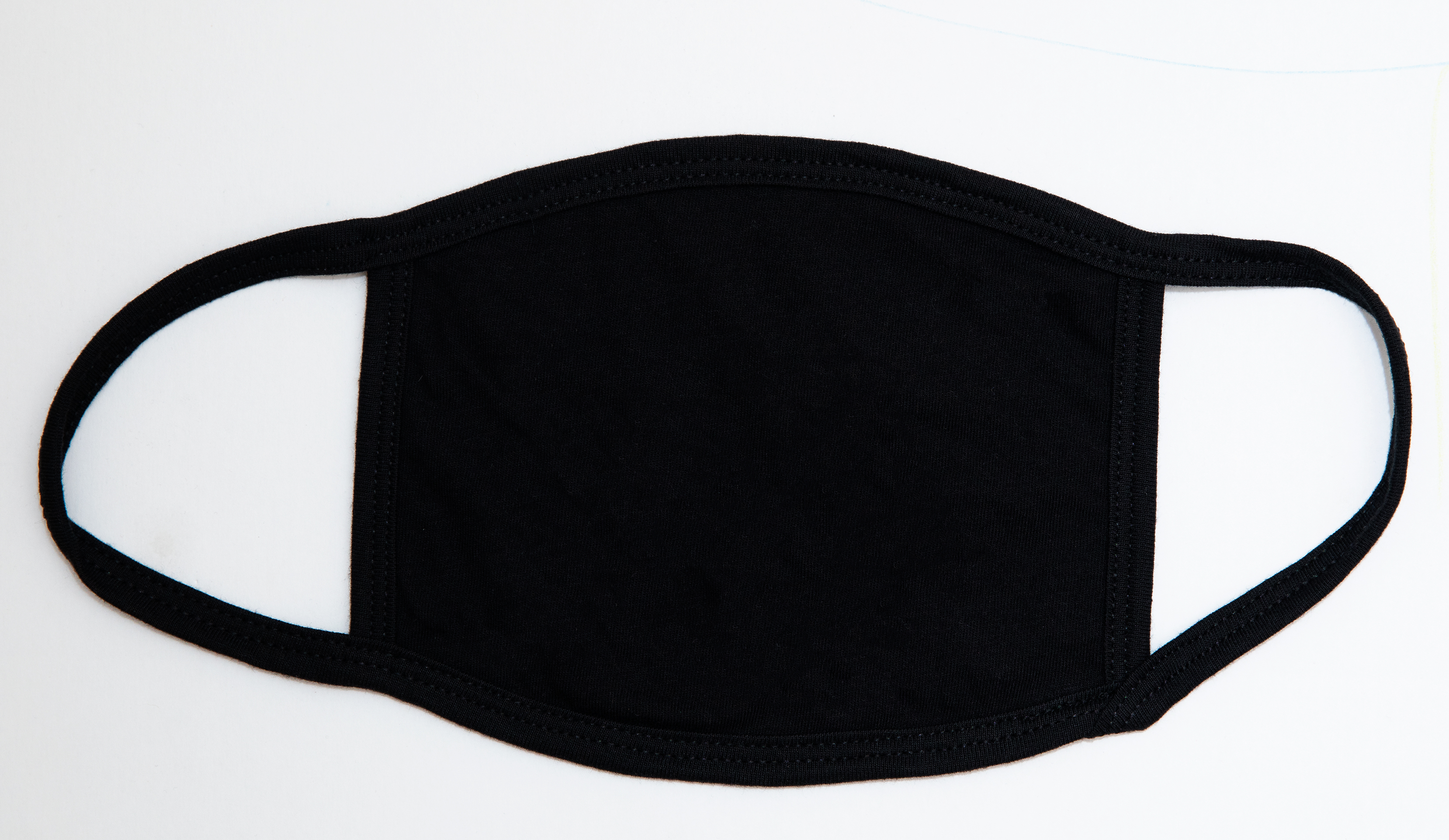 3-PLY
ONE SIZE FITS MOST
ONLY SOLD IN FULL CASES
12 MASKS PACKED IN POLYESTER ZIPPER BAG.
(15 BAGS, 180 MASKS IN A BOX)
$234 CASE PRICE ($1.30 PER MASK)
MACHINE WASHABLE
DUE TO THE NATURE OF THIS PRODUCT, ALL SALES ARE FINAL. NO RETURN OR EXCHANGE.
COTTON
COLOR : BLACK, WHITE, NAVY, ROYAL, RED
TRIBLEND
COLOR : GREY HEATHER
MESH
COLOR : MESH BLACK, MESH NAVY, MESH RED, MESH ROYAL,
MESH NAVY (front)/NAVY (back), MESH BLACK (front)/BLACK (back)/WHITE (earloop)
CAMO
COLOR : GREEN CAMO/BLACK (back), GREY CAMO/BLACK (back), DIGITAL CAMO/BLACK (back)
**FREE SAMPLE AVAILABLE UPON REQUEST
***PRIVATE ORDER AVAILBLE UP ON REQUEST FOR PRIVATE COLOR (DEPOSIT & MOQ REQUIRED)
| | | |
| --- | --- | --- |
| SPEC | ADULT | TOLERANCE (+/-) |
| LENGTH AT CENTER | 6.25″ | *0.125 |
| HEIGHT AT CENTER | 5.25″ | *0.125 |
| EARLOOP (HALF) | 3.125″ | *0.125 |
| | |
| --- | --- |
| Weight | 0.26 kg |
| Dimensions | 30 x 25 x 0.5 cm |
| STYLE | – COTTON MASK -, Black cotton (style#3010), White cotton (style#3020), Navy cotton (style#3030), Royal cotton (style#3040), Red cotton (style#3050), – TRIBLEND MASK -, Grey Heather (style#3060), – MESH MASK -, Mesh Navy (style#3710), Mesh Black (style#3730), Mesh Red (style#3750), Mesh Royal (style#3770), Mesh Navy (front) / Navy cotton (back) (style#3715), Mesh Black (front) / Black cotton (back) / White (earloop) (style#3735), – CAMO MASK -, Green Camo (front) / Black cotton (back) (style#3510), Grey Camo (front) / Black cotton (back) (style#3530), Digital Camo (front) / Black cotton (back) (style#3570) |
DISCLAIMER TAB
THIS FACE MASK IS NOT INTENDED TO USE FOR MEDICAL PROCEDURE AS THIS IS NON-MEDICAL GRADE FACE MASK. THIS FACE MASK IS NOT FOR CHILDREN UNDER THE AGE OF 2 AND NOT FOR ANYONE WHO HAS TROUBLE BREATHING, OR IS UNCONSCIOUS, INCAPACITATED OR OTHERWISE UNABLE TO REMOVE THE COVER WITHOUT ASSISTANCE. WE DO NOT GUARANTEE THAT THIS FACE MASK PREVENTS INFECTION OR THE TRANSMISSION OF ANY KIND OF VIRUSES OR DISEASES.
Center for Disease Control (CDC) Advisory
CDC recommends wearing cloth face coverings in public settings where other social distancing
measures are di cult to maintain (e.g., grocery stores and pharmacies) especially in areas of
signi cant community-based transmission. CDC says face covers should be routinely washed
depending on the frequency of use, and that machine washing should su ce in properly cleaning
a face cover
https://www.cdc.gov/coronavirus/2019-ncov/prevent-getting-sick/cloth-face-cover.html
Please log in to see product price/make purchases.
If you do not have an account, use this form to create a customer account.
If you have any question, please contact us at through contact us form or call (909) 598-0850.